Click on each cover to find out more…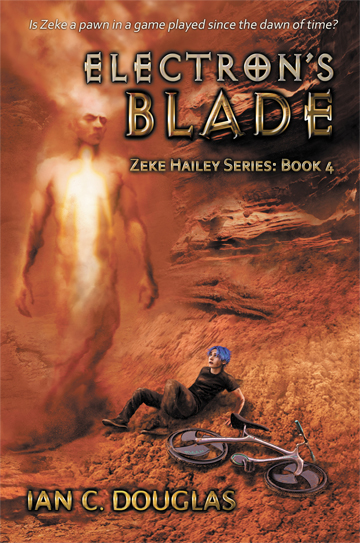 The Infinity Trap
How far would you go to save your father? For 14-year-old Zeke Hailey, even Mars is not too far. An ordinary boy, he bluffs his way into a Martian psychic school. Mind-reading teachers and psychokinetic bullies are the least of his worries. A ruthless archaeologist is seeking the Infinity Trap, lair to an ancient evil. When the Martian language is downloaded into Zeke's brain, he alone understands the apocalyptic danger about to be unleashed.
Download a sample chapter: Here
Paperback RRP: £10.84
Kindle RRP: £3.49
Buy Now: Here

Gravity's Eye
Gravity has a secret, a secret that will mean the end of everything. A prehistoric robot is out to kill Zeke Hailey. But the greatest danger comes from his new friend, Fitch Crawly. Fitch has phenomenal mind control skills, and is hunting for the key to bending atoms. Zeke betrays his friends and accompanies Fitch in search of Gravity's Eye. They discover the terrible secret of the Beagle Station and Zeke is left for dead. Can he survive and save the Universe from the oldest enemy of all?
Download a sample chapter: Here
Paperback RRP: £11.66
Kindle RRP: £3.14
Buy Now: Here
The Particle Beast
Run! The monster's out! Zeke is happy enough at psychic school, until a secret throws his life into chaos. Now, Zeke must choose between his friends and missing father. Mars, however, isn't ready to let him go. Famous translator Doctor Enki needs Zeke's ability to speak Martian to uncover an alien ghost town, where a hideous monster lurks. But more dangers are waiting than just the monster. Zeke must defeat his greatest enemy before the fabric of time and space unravels forever…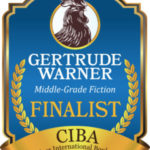 Download a sample chapter: Here
Paperback RRP: £12.16
Kindle RRP: £4.41
Buy Now: Here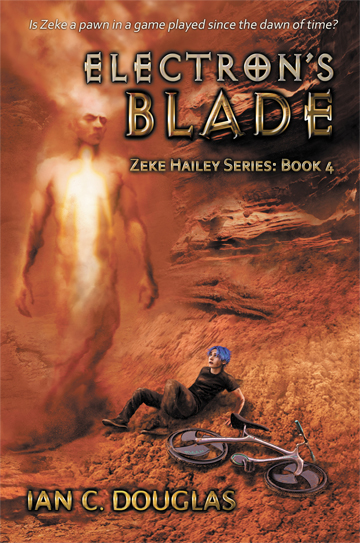 Electron's Blade
Civil war breaks out on Mars. The Governor of Mars fights the Unpro and terrorist group the Martian State Brigade. As bombs explode and fatalities mount, can Zeke solve the riddle of Electron's Blade? And nowhere, not even Zeke's beloved school for psychics, is safe. But is there a deeper conspiracy at work? Who are the shadowy Martian State Brigade? And what of the Spiral, still haunting Zeke's visions? Is Zeke a pawn in a game played since the dawn of time? Will he stop the apocalypse, or release it?
Download a sample chapter: Here
Paperback RRP: £9.27
Kindle RRP: £4.42
Buy Now: Here