Welcome to the sci-fi adventures of teenager Zeke Hailey and his fight against Martian demons. Find out more about Zeke's world: aliens, heroes, monsters, warriors and the odd crazy scientist.
Click or touch the picture.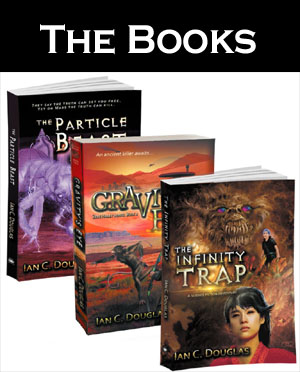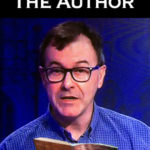 Click here to find out about The Paradox War, the latest Zeke Hailey novel!
Or the book icon in the slideshow to return to Home at any time.
And here for the author's web site.
The Infinity Trap is what happens when Ender's Game, Harry Potter, Star Wars and Grange Hill are popped in a Tardis and shaken about a bit to create a wonderful, gripping could-be-the-end-of-the-world tale. With strange languages, bots and prophecies, The Infinity Trap is the story of Zeke, who has cheated on his entrance exam in order to get himself to Chasm, an elite off-world school for psychics, where he hopes to pick up the trace of his missing father. But something more sinister than the usual school bullying is going on at Chasm and when the school's youngest student, Pin-mei, is kidnapped. Terrific dialogue, some wonderful technology and edge-of-your-seat plotting, makes The Infinity Trap the perfect book to drag middle graders and younger teens away from the screen and into reading.

Read more here
Taken from author and bloggist Lee Murray's blog site